01

Molding technology for exterior components of smartphones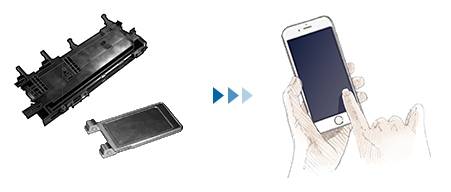 Through its original block build method, Kikuchi provides molding technology based on a high level of accuracy while realizing short lead times and reduced costs.
We possess special molding technologies including insert molding, which is molding by merging with metal, cleanroom molding and multicolor molding.
Mobile phone components
business equipment components
automotive components
connectors
medical device components
etc.
02

Cutting technology for realization of fuel-efficient and lightweight automotive components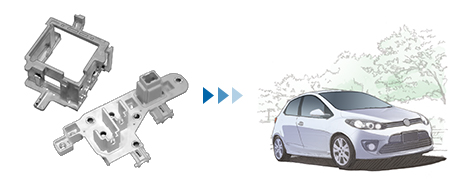 Kikuchi is equipped with diverse processing facilities that enable the cutting of various types of resins and metal. We can respond to a wide range of customer needs, from small quantity production to mass production, including sophisticated special processing of precious metals and ceramics.
Automotive components
business equipment components
digital camera components
manufacturing equipment components
etc.
03

Ultraprecise sheet-metal technology for ultraprecise components of wristwatches
Kikuchi has the "artisan's skill" which enables the production of sheet metal as thin as ten microns. We boast sophisticated technologies including the transfer press technology that enables processing from ultraprecise prototype processing of a single unit to mass production, and the deepdrawn press technology, which is generally considered challenging.
Clock components
digital camera components
automotive components
business equipment components
etc.
04

Enables the manufacturing of various types of tools and dies State-of-the-art MIM technology for medical technology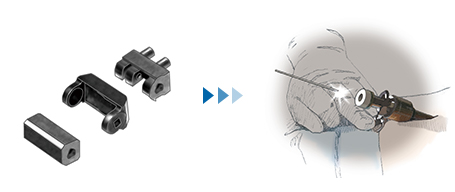 We have a complete manufacturing system, including molding, casting and pressing, for each type of tools and dies.
We also provide tool & die manufacturing for deep-drawn metal-sheet products and insert mold products, which are considered challenging to manufacture.
Metal injection molding (MIM) is a state-ofthe-art metalworking technique that efficiently manufactures small, metallic parts of complex shapes. Using Kikuchi's original vacuum sintering technology, the time required for degreasing and sintering is significantly reduced, which leads to the realization of mass supply in a short lead time.
Medical device components
mobile phone internal components
digital camera components
etc.
05

MG molding and HC technology that brings added value to high-end cameras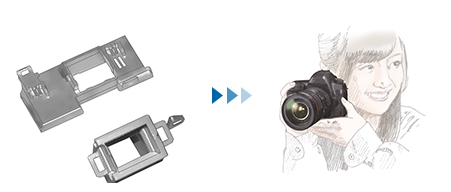 For magnesium, which is lightweight and strong but difficult to mold, Kikuchi was the first to introduce before others magnesium (MG) molding technology, which turns magnesium into chip-shaped alloys that can be injected into the die rapidly. Hot chamber aluminum die casting (HC) technology enables the production of complex miniature shape components, which are superior in surface processing and heat conductivity.
High-end camera components
external components of mobile phones
semiconductor components
etc.
Development of robots that assist humans
Develop robots that will help various people in their lives in cooperation with industry, academia and the government.
Promote commercialization of such business in the Group
A drone with endless possibilities
Today, drones are used in a multitude of ways, such as in photography, agriculture, measurements, and disaster response. In the near future, drones are expected to contribute to the revolution of areas such as logistics and security. We will mass produce high-quality drones made in Japan and provide them to each operating company.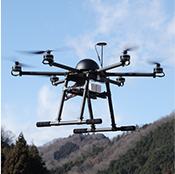 Keep your body strong and healthy
Robot assistants are expected to lead to the realization of longer healthy life expectancies.
We will provide robots that lead to the realization of a more fulfilling life, including assistance suits that support heavy labor or walking, and excretion support robots that reduce the burden of nursing care.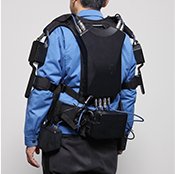 For a more comfortable life
We believe that robots are not meant to replace humans, but rather, to support humans, and that they can be close to our hearts and be partners in our everyday lives to make our lives more comfortable. In addition to fostering communication through voice interaction technology and video technology, we will provide robots that can be utilized as tools for transportation and crime prevention.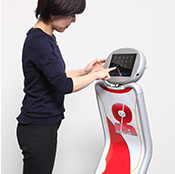 More details